Tasked with creating a product which incorporated bugs and/or bug byproducts, I created a fake vodka label to ship inventory for the fictional company "Insecta."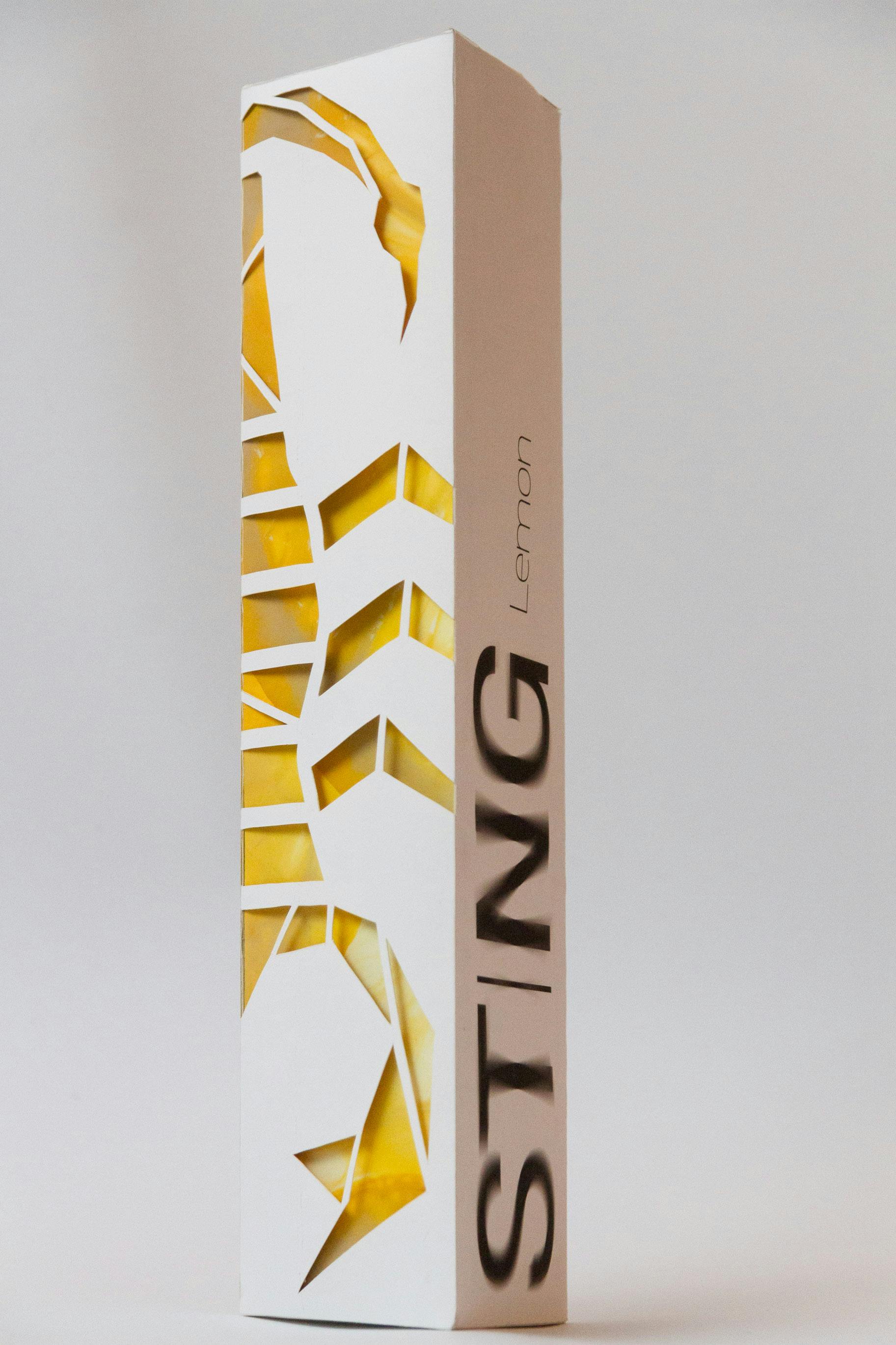 The vodka hypothetically included a scorpion at the bottom of the bottle, a la mezcal. The core value of the brand was cleanness. The brand promised a refined, yet bold drinking experience, in a package that would appeal to college-age consumers.
Boxing the product recalled the quality of other "high-end" brands, such as Patron's XO Cafe line.
The packaging was cut and assembled by hand. The interior of the package was also printed with a pattern associated to the flavor.

It was so successful in its appeal to the college demographic that the original package was stolen just before it was turned in. I remade the package and now keep it someplace safe.