Creative director/copywriter —Mike Silvia
Brand designer — Leyna Le
Technical lead — Brent Sanders
Web designer/developer —me, Jonathan!
Integra came to us looking for a brand, and a total website overhaul with some heavy custom components. Leyna designed a beautiful, clean mark, created brand guidelines, mocked up a homepage, and let me take the design and run with it.
Since we knew this project would involve a pretty heavy development lift for just one person, Brent brought his technical experience to bear to keep the project on track and within scope.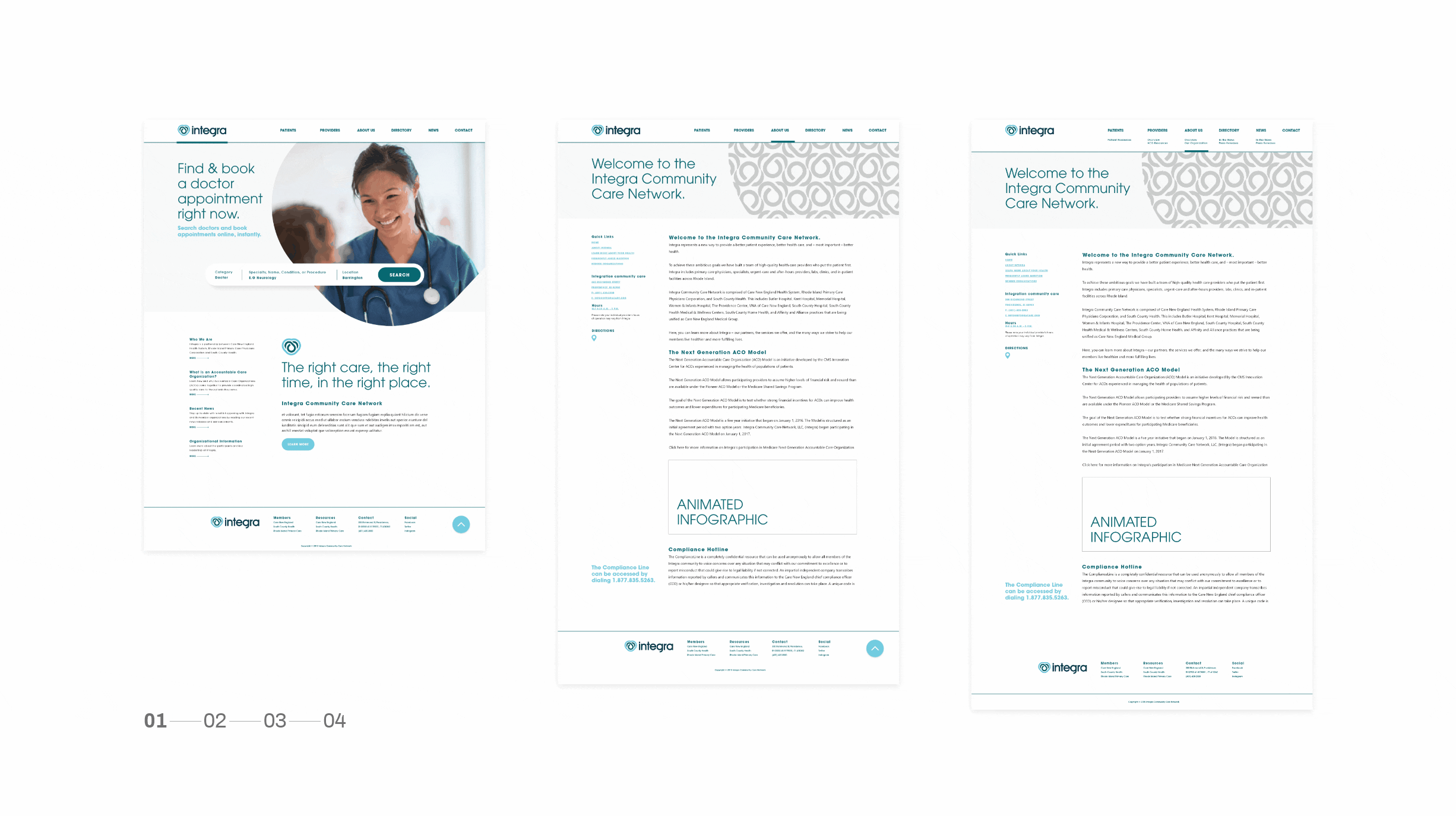 Progression of homepage and content page design changes.
Final homepage, contact page, and new page.
Provider search and single provider page.
Leyna designed this infographic, and I got the opportunity to adapt it for web using SVG + CSS keyframe animations to create this fun, reactive visual.