This catalog supplemented the information in an exhibition titled "Making Her Mark." I created this exhibition catalog with Meaghan O'Neil and Amanda Ward. The catalog contained 11 essays.
Due to exhibition budget, the catalog was 28 pages. Three basic layouts accommodate essays of different lengths.
The table of contents was designed to give context to artists' lives using well known historical events.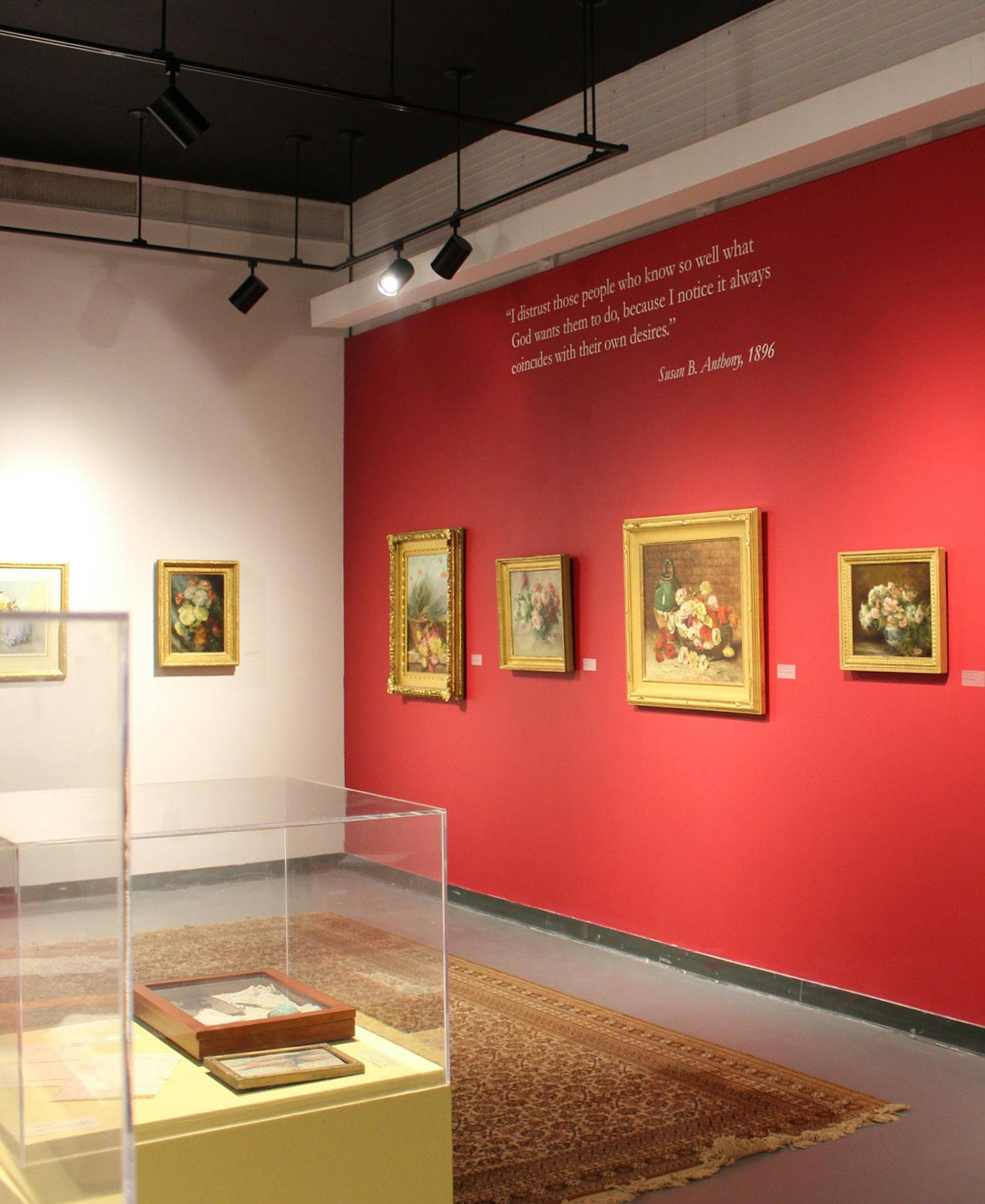 If you are interested in the PDF, or in looking at the printed catalog, please hit the contact button and give me call or send me an email.